Thank You for joining us at GESAC for our year end pool party.
This year the weather was better than last with overcast but no rain. It kept all our food and drinks nice and dry.
The day was a great success with a delicious food from families served up to all in attendance and indoor pool and giant slides for everyone to play.
Every swimmer receive a party bag from Yosep our coach.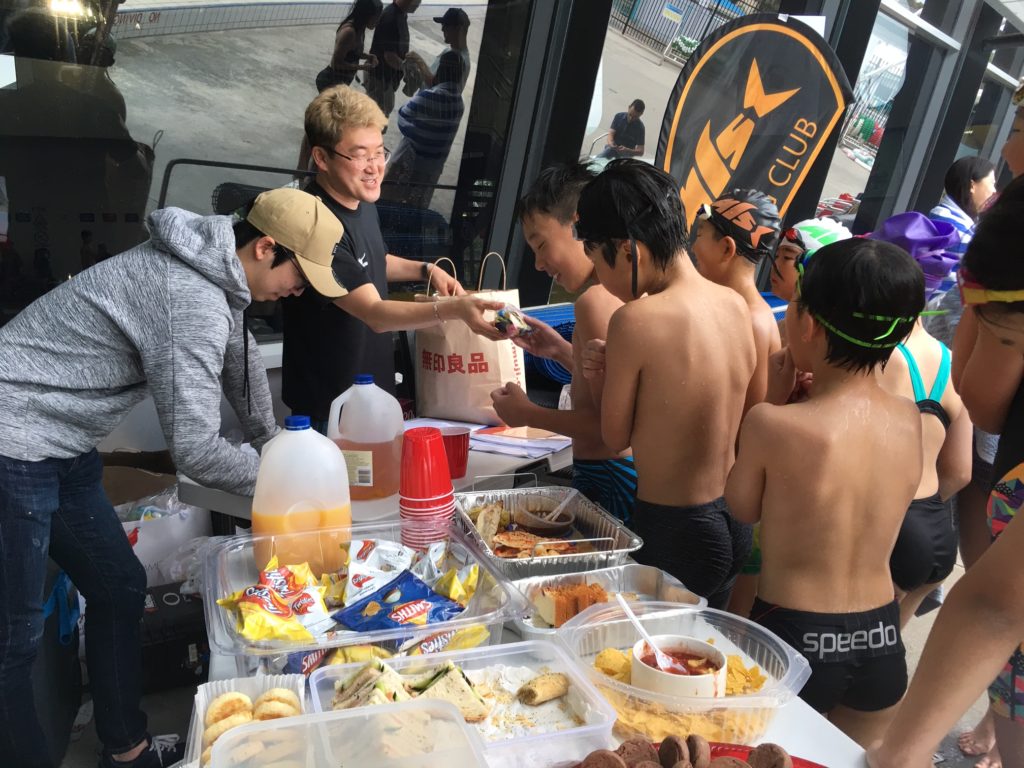 We finish the day with a MIS Encouragement Meet for our swimmers with MIS Printed Ribbons for the First, Second and Third place swimmers. We also create Participation ribbons for all swimmers who had signed up for the event.
Swimmers with their ribbons.
Swimmers in action